Boardroom how to
Boardroom how to
The challenge of integrating traditional datasets with alternative datasets
Due to regulation, the rise of passive investing, and the desire to expand into new assets and geographies to find alpha, the needs of the buy side are increasingly diverse. As a result, data providers are having to adjust their strategies. Our panelists discuss what their needs are and what they would like to see the vendor community provide. 
What are the challenges when it comes to blending traditional datasets with alternative datasets? 

How do firms keep costs in check when they take on new alternative datasets? 

How can vendors help buy-side firms improve their data practice? 
Editor-at-large
WatersTechnology
Max is editor-at-large at WatersTechnology.  Max is editor of Inside Market Data and Inside Data Management. Max joined then-Risk Waters Group (prior to its acquisition by Incisive Media) in 2000, and has worked as a reporter on Risk Magazine, FX Week, Trading Technology Week (now Sell-Side Technology) and Buy-Side IT (now Buy-Side Technology), before joining IMD as European reporter in 2003. He moved to New York as US reporter in 2005, and became editor in 2006.
Max lives in Astoria, New York with his wife and twin girls, and enjoys playing rock music, wine tastings, and market data.
Former Chief Data Officer
Former UBS Asset Management
Suvrat Bansal is President and Founder of Stellar Data Labs, an innovative data company helping clients in harnessing the power of data and analytics. Prior to forming Stellar Data Labs, Suvrat was the Chief Data Officer for UBS Asset Management, where he led the full suite of data and analytics capabilities from data management and governance to AI/ML and advanced analytics. Suvrat has 25 years of leadership experience in driving data and analytics strategies for global organizations.
Chief Data Officer
Balyasny Asset Management L.P.
Carson Boneck, CFA, is the Chief Data Officer and a member of the firm's Management Committee.  He is responsible for data sourcing, data science, webscraping, and data engineering across all of the firm's strategies and business lines.  Carson joined BAM as a Director of Quantitative Research in 2016, building and overseeing a research team which created systematic strategies for the firm's discretionary Long/Short investors.  Prior to joining BAM, Carson was the Global Head of Investment Management at S&P Global Market Intelligence for eight years.  At SPGI, he founded and built the firm's data science team and Capital IQ's acclaimed Quantamental Equity Research group. He began his career in management consulting specializing in company valuation, corporate finance, and M&A advisory.  Carson holds a B.S. in Finance and International Businesses from Indiana University.  He has been a CFA charterholder since 2001.
Stream
Technology Boardroom
Managing technology debt
Sponsored by: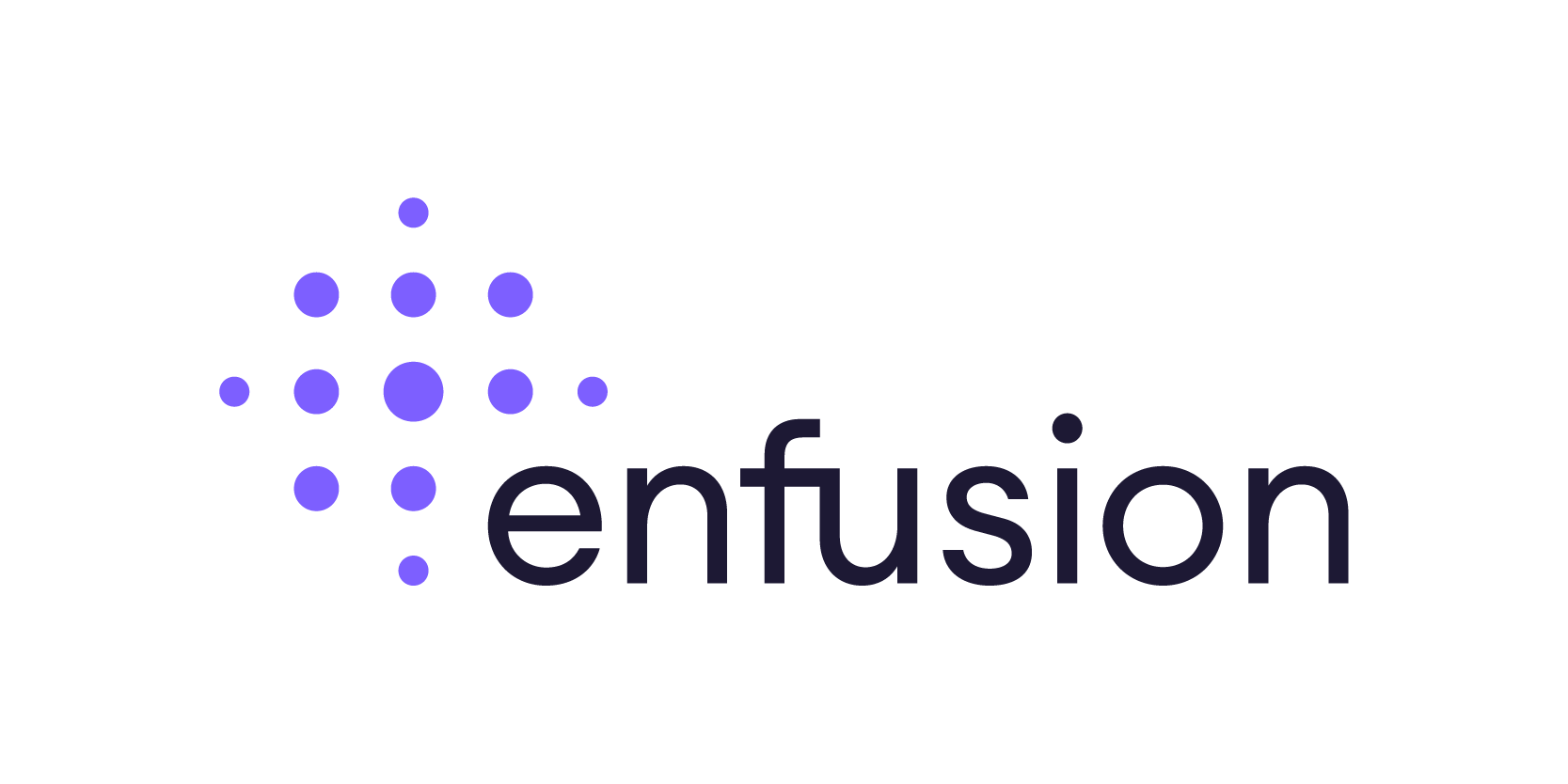 The accumulation of technical debt adversely affects an organization's ability to innovate, and employ new technologies, which makes it harder to retain its market share, secure clients, and stay on track with market trends. In the session, we will explore the best practices employed by investment managers to manage technical debt.  
The risk allowing technical debt to accumulate  

Due to cloud, open source, open APIs, and interoperability offerings, firms are becoming less tied to monolithic systems. What tech debt risks does this shift create? 

Is your firm managing the technology debt built up by years of disparate systems, siloed data stores, and many technology providers? 

How cloud native solutions and services can play to reduce this debt and help your firm to accelerate growth? 
Managing Director, Global Head of Compliance Surveillance and Technology
GUGGENHEIM PARTNERS
Joe Lodato is a Managing Director, Global Head of Compliance Technology and Surveillance for Guggenheim Partners. Previously, he was the Chief Compliance Officer for Guggenheim Securities.
Earlier in his career, he held positions in Managing Director and Chief Operating Officer roles in a variety of settings, from startup organizations to large global services organizations, including Bank of America, Lehman Brothers, Barclays Capital and AllianceBernstein. He frequently speaks at industry conferences and events such as Waters Technology.
Joe earned his BBA from the Lublin School of Business at Pace University.
Managing Director, Product Management
Enfusion
Michel Finzi is Managing Director, Product Management. He leads the global Product team, responsible for the Enfusion platform, in gathering and prioritizing product and customer requirements, defining the product vision and roadmap, and delivering weekly functionality enhancements as part of an exceptional customer experience.
Appointed to the role in September 2020, Finzi has 30 years of experience building businesses, developing products and organizations, and growing revenues for public and private companies at all stages of development. He has held senior leadership positions at capital markets companies as well as for innovative financial technology and quantitative research firms. 
Finzi previously served as Chief Commercial Officer of Tassat, a digital payments and exchange FinTech company. In earlier roles, he was Managing Director of the Equities Division at Lehman Brothers and Barclays Capital, and spent 15 years at Instinet Corporation, where he served as Managing Director of the Institutional Client Group, and Senior Vice President for International Trading.
Finzi holds a bachelor's degree from Ohio Wesleyan University.
Director – Investment Operations, Global Business Strategy and Relationship Management
BlackRock
Stream
Optimization Boardroom
M&A and what it means for users
With M&A activity accelerating since the beginning of the pandemic, financial institutions must pay close attention so as to avoid vendor lock-in and increased costs. 
What are the implications with Big Tech providers getting involved in the world of market data and trading technology M&A?  

We are seeing more consolidation amongst the largest market data providers, as well as the largest OMS providers. What unique challenges and opportunities? 

Should regulators get more involved when it comes to M&A in the capital markets? What about when it comes to overseeing the Big Tech providers? 

Do end users really want one-stop-shops that fill all needs, front to back? Or is it about interoperability and the ability to pick and choose the best-of-breed offerings to mix with the legacy market data providers and trading platform providers? 
Chief technology officer
BERKERY NOYES
Keith Lubell is CTO at Berkery Noyes. Since 2002, Keith has been developing an application and database of the Mergers and Acquisitions marketplace, encompassing more than 47,000 transactions and 123,000 companies in the software and information industry, including a toolset to understand business models and identify short and long-term trends. Prior to Berkery Noyes, Keith worked as Director of Application Development at Valinor – Ikon Office Solutions, where he obtained certifications as a Microsoft Certified Solution Developer, Microsoft Certified System Engineer and Microsoft Certified Trainer. 
 
Chief Operating Officer
CSOP Asset Management
David joined CSOP Asset Management Limited as COO in 2017 and oversees Trading, Client Solutions, Risk Management, Operations, Technology and ETF Operations for the firm. He is responsible for designing and driving the infrastructure strategy of CSOP to support its business growth and development and is also currently leading the digital transformation initiative for CSOP.

Prior to joining CSOP as COO, David was the Head of Business Controls and Management for South East Asia at Bank of America Merrill Lynch, responsible for the governance and business management of the Global Banking and Markets Businesses in the region. David is also part of the local management committees of Merrill Lynch Singapore, Bank of America Singapore Branch and Bank of America Securities Limited

Previously, David had worked in a number of large financial institutions such as Barclays Capital and Morgan Stanley in a variety of roles covering operations, middle office and finance. David started his career in Deloitte as an auditor in Australia.

David holds a Master of Business Administration from the University of Chicago – Booth School of Business and a Master of Applied Commerce(Accounting) and a Bachelor of Computer Science from the University of Melbourne.
Head of Transformation & Platform Management, Global Markets
BBVA
Global Head of Transformation & Platform Management team in charge of managing the evolution and support of BBVA Global Markets Platform. The main duties of the team involve platform strategic design, transformation programmes definition and execution acting as Product Owners, senior management reporting, vendor management and functional configuration of FO systems.
Market Data in the Cloud
Sponsored by: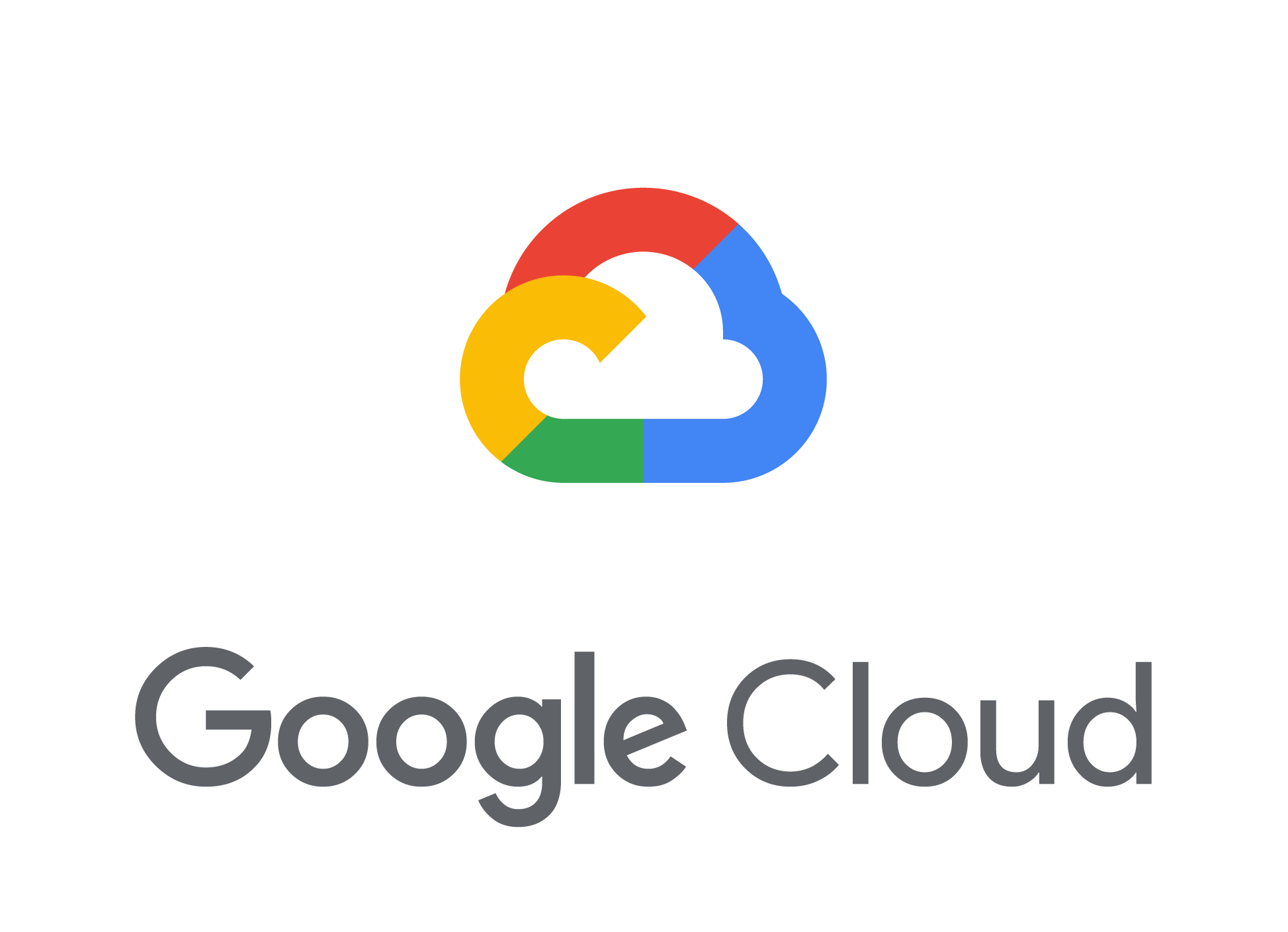 The migration to cloud has brought together advantages of scalability and cost efficiency. However, the process also creates various challenges in data delivery landscape. This boardroom will look at the key challenges of procuring, operating and maintaining market data in cloud infrastructure. 
What are the key data management issues when firms migrating into cloud from the on-premise technology stacks? 

How firms map their journey to cloud, from infrastructure to the use of analytics metrics with ML/AI? 

Making real-time market data accessible for different business lines  
 
Industry Architect for Capital Markets
Google
Rochak is a capital markets industry architect at Google helping link Google Cloud Platform's products and solutions with inherent challenges faced by the industry.
Prior to Google, Rochak worked at prominent capital markets firms (Goldman Sachs, Morgan Stanley and London Stock Exchange Group) in front-office strategist roles systematising the business. Rochak holds B.E. Software from Sydney, Australia and has a Masters in quantitative finance from London Business School.
U.S. Data & Analytics Officer
Agricultural Bank of China
Connie currently is responsible for all types of data domains include risk, finance, KYC, BSA/AML. Before that she was at the Bank of China overseeing risk data (BCBS239), Financial Data (2052a) and KRI (Analytics & Reporting) as well as front-to-back financial data reconciliation. 
Connie has 23+ years' experience in unifying financial service business, operation and technology based upon GRC requirement. Focus on Enterprise data Management & Risk Analytics Solution to streamline and transform Business Data & process (L1/L2) into practical technological solution includes Market Risk/Credit Risk/Model Risk Management/Operational & IT. She led many large scale projects involves large volume data implementation such as enterprise data management, mortgage data analytics, global core banking, credit risk forecast tool, prepayment model and online trading application by incorporating massive data analysis, prediction and reporting in both of low-latency and warehouse solution.
Before joining Bank of China, Connie was Director and Quantitative Business Manager in DTCC's Enterprise Risk Management. She managed Quantitative Risk Management's (QRM) analytics development projects, interfaced with internal and external stakeholders, and provided robust governance and control of QRM's infrastructure and applications. Before that, she was Sr. manager with global management consulting practice serving major U.S. clients such as Bank of America and wells Fargo, where she also did cross-industrial information architecture projects via transforming financial data model into Parma. model for J&J and Eli Lilly.
She has Master Degree in Computer Science from City College, and MBA in Investment Management from Lubin School of Business.
Stream
Technology Boardroom
Challenges when implementing machine learning and Natural Language Processing (NLP)
Machine learning and NLP have become one of the mainstreamed technologies applied in various workflows within buy and sell sides. We will deep dive into the limitations and challenges in implementing, and how do firms secure buy ins from stakeholders? 
How are firms incorporating machine learning and natural language processing to find unique insights? 

With the increasing complexity of structured and un-structured datasets, how do firms make NLP implementations more productive and affordable? 

How do you secure buy in from different stake holders? 

How can capital markets adopt innovative solutions from other industries? 

What KPIs should firms put into place to track the performance of this new technology
European editor
WatersTechnology
Joanna Wright is EMEA Editor for WatersTechnology. She was previously a US correspondent for Risk.net and reporter at Inside Reference Data. She was born in South Africa, and began her journalism career as a sub-editor at newspapers there. Before moving to London, she gained business reporting experience in a number of industries and topics, including media, advertising and tech, and large-scale infrastructure projects in pioneer markets.
Head of AI Innovation, Digital
JPMorgan Chase & Co.
Managing Director, Global Head of Data Products and Artificial Intelligence
Deutsche Bank
Shivaji Dasgupta joined Deutsche Bank in 2018 and leads the conceptualization and implementation of data-driven products, especially innovative cloud products and AI themes across the group.
He is part of the Cloud and Innovation Network team within Technology, Data and Innovation at Deutsche Bank.
In addition, he also leads the Bank's position on data economy and cloud use with sensitive data towards external cross-industry forums such as German Banking Federation (BdB), European Banking Federation (EBF) and European Cloud Initiative Gaia-X.
Shivaji studied Physics at Indian Institute of Technology, Delhi and did his PhD on Quantum Computation at Technical University Munich in 2008. He has worked at McKinsey & Co., Inc. in their Munich Office as Engagement Manager, thereafter at ProSiebenSat.1 as Senior Vice-President for Data Technology and Versicherungskammer (Sparkasse-Group) as Chief Data Officer.  
Stream
Optimization Boardroom
Optimizing the back office and allocating capital to support innovation
Sponsored by:

Capital markets firms are more so than ever scrutinizing the bottom line to ensure they are operating as efficiently as possible, while simultaneously directing working capital to parts of the business responsible for driving innovation and generating revenue. A key aspect of that drive entails back-office 'lift-outs' where they hand over the support and maintenance of commoditized business functions to a third-party specialist so that they can focus their resources on those parts of the business responsible for revenue generation and carving out a competitive advantage. This session will focus on the following themes: 
The practical considerations and opportunities firms should be aware of when looking to streamline and optimize their back offices. 

How firms can make the business case for partnering with an operations/outsourcing/support/maintenance specialist, given that a solid business case needs to precede any outsourcing initiative. 

The prerequisites that need to be 'baked' into service-level agreements to ensure that what is promised is ultimately delivered. 

The extent to which outsourcing relationships are about change management and how firms can prepare themselves culturally for such significant shifts in their day-to-day operating models. 
Global content director
WatersTechnology
SVP & Theatre GM, North America
Rimini Street
Emmanuel Richard is a seasoned software executive with over 20 years of experience building and running field operations in America and in International theaters.
At Rimini Street, he serves as Group Vice President and General Manager, responsible for overseeing sales and service delivery for the Eastern Region in North America.
Most recently Mr. Richard built the US East Coast operations from the ground up at Kyvos Insights, a pre-venture startup disrupting the Cloud Analytics market. Prior to that, he spent 9 years at MicroStrategy, the largest independent Business Intelligence vendor, where he operated as General Manager for worldwide Indirect Sales for 4 years, after co-developing the GM model in EMEA for 5 years.
Mr. Richard spent the first decade of his career as a sales executive at Microsoft, Borland Software, and Quest Software.
He holds a diploma of arts and history from Université Paris-Sorbonne.
Managing Director and Head of Global Payments and Treasury Services Operations
BNY Mellon
Matt Wells is Managing Director, Head of Global Operations for Payments, Treasury, Issuer Services and Markets at BNY Mellon. He is responsible for the enterprise-wide services that support our clients' global markets, payments, issuer and loan services and treasury services needs. Strategically located across the globe, Matt's 4,500-strong team—in close partnership with Technology—leverages industry-leading solutions to deliver seamless, around-the-clock coverage for our clients.
Matt's career in financial services spans more than 20 years, starting when he joined Operations at the Bank of New York in London in 1997. He spent time working in London, New York and Manchester in a wide variety of operations- and technology-focused roles. In 2015, Matt was appointed as Site Executive for Manchester where he was responsible for the overall location strategy, including talent development, employee engagement and workplace excellence. He has been in his current role since 2018 and is based in New York.
Driven by relentless curiosity and a desire to find solutions, Matt has extensive experience in leading and delivering change through enterprise-level strategic projects, organizational restructuring and regulatory compliance. He is equally passionate about people and enjoys helping teams perform their best today while preparing them for the unknowns of tomorrow in this rapidly changing industry.
Matt is a member of The Federal Reserve Payments Risk Committee and The Bank of England's RTGS Renewal Advisory Body and was previously a Board Director for CHAPSCo in the UK. Matt earned an Executive MBA from the University of Manchester's Business School in 2012.
Data driven organization and its impacts on operational processes
Data is at the center of a data driven organization and it defines the firm's relationship to internal and external stakeholders. Data driven organizations have optimized internal processes, reduced expenses and have better engagement with customers and regulators. 
What is a data driven financial organization? 

What are the key characteristics of a data driven financial organization? 

How do data driven firms optimize operational processes? 

How do they manage their data costs (acquisition, storage, protection, maintenance, and compliance)? 

How does this influence its relationship with external parties including government, customers, and society?
Editor-in-chief
WatersTechnology
Anthony joined Waters in October 2009. He is the Editor-in-Chief of WatersTechnology Group, running all editorial operations for the publication. Prior to joining Waters, he was a senior associate editor covering the banking industry at American Banker. Before that, he was a sports reporter at daily newspaper The Journal News. You can reach him at [email protected] or at +646-490-3973.
Director data governance & data management technology
Societe Generale
Sumanda Basu is leading data management technology and data governance in Société Générale Americas. In his role he is responsible for designing data governance process and implementing technology landscape for data. Prior to this, he was in various data management and technology leadership roles in JP Morgan Chase, Citi and HSBC.
Chief Data Officer
BNY Mellon
Eric Hirschhorn is the Chief Data Officer (CDO) of BNY Mellon. He is part of the Global Operations and Technology Executive Committee and reports to the firms CIO, Bridget Engle. As CDO, Eric is focused on digital transformation, operational efficiency, artificial intelligence/machine learning, regulation and helping the firm evolve to become data driven by design.
Before joining BNY Mellon, Eric was the Chief Information Officer for Cantor Fitzgerald and BGC Partners. Prior to Cantor, he spent several years in various senior roles on Wall Street, most recently as Managing Director of Global Fixed Income eTrading & Rates Technology at Bank of America Merrill Lynch. 
Prior to Bank of America, Eric was at Morgan Stanley serving as CTO of Fixed Income, at Citi where he ran Global FX technology, at Lehman where he was responsible for Global Fixed Income eTrading, and at JPMorgan Chase where he ran International Treasury technology. His professional life has taken him around the world including several years living in London. Eric is an authority on how technology drives transformation in financial markets. He has been involved in various industry working groups.
Eric graduated Cooper Union in 1989. He holds a Bachelors of Engineering in Mechanical Engineering and current serves as Vice Chair of the Board Trustees at the Cooper Union. Eric lives in New Jersey with his wife, Hillary, and their two children.
Stream
Technology Boardroom
AI/ML: Are we fully aware of AI's ethical implications?
As more firms experiment with—and even incorporate—AI & machine learning into their investment processes, trading platforms, and analytics tools, questions around transparency are starting to be raised by regulators around the globe. This boardroom brings together industry participants and policy experts to examine some of these concerns. 
How should capital markets firms deal with the lack of trustworthiness and reliability of AI models over time? New (and unconscious) biases can occur, how do firms ensure the models aren't picking those up over time? 

How do firms embed ethics into their data management models, and hence, use of AI models/algos/etc? 

Who is responsible for overseeing explainability when it comes to AI development? 

Emerging frameworks for potential regulation of AI/ML systems – implications for FIs? 

How explainable AI can help from a risk management perspective? 
Stream
Optimization Boardroom
The future of working: How to best support your business and operations models?
As firms progressing into hybrid working models, there are rising conversations about how to manage the manage employees in the post-pandemic world, and how should we optimise the operating models to support business strategies? 
The challenges in adopting hybrid working model and the impacts on firms' operational strategies  

How do firm collaborate the same way in a world where more employees work remotely? 

What have firms done to ensure that employees stay engaged and collaborate? 

What skillsets are needed for future talent in the world of digital & automation? 
Principal & board member
FRG and Oppenheimer Holdings
Dessa Glasser, Ph.D., is a principal consultant with a 25-year track record designing and innovative solutions and teams in risk, data, and analytics.
Dessa moved into the private sector after teaching at Rutgers University. At JPMorgan Chase, she launched firm-wide Capital Stress Testing Analytics then, as its first Chief Data Officer, she built the Chief Data Office for Asset Management. She was Deputy Director of the Office of Financial Research for the US Treasury, supporting the Financial Stability Oversight Council (FSOC), implementing data and analytic solutions, including the global Legal Entity Identifier (LEI). She established the Chief Risk Office for Bunge, serving as the first Chief Risk Officer. She also held senior positions at Credit Suisse, Merrill Lynch, IBM, and KPMG.
Dessa has a Ph.D. and M.A. in Economics from Fordham University, and serves on the Advisory Board for the Graduate School of Arts and Sciences. She has a B.S. in Business Administration from Fairleigh Dickinson University
China chief operating officer
Commerzbank AG
David has unique experience spanning the full trade lifecycle, execution to ledger. An experienced C-suite executive, David has significant exposure reporting to and working alongside CEOs and other C-suite focussing on strategic direction and operation of firms.

His geographic experience spans London, New York, Hong Kong, Singapore, Moscow and Johannesburg having held senior executive positions in ask these locations. His experience spans established and emerging markets.

Currently based in Singapore he is looking at opportunities to work with businesses focussed on growth and geographical expansion where his strategy and build experience can be leveraged.
Former chief transformation & administration officer, HSBC Global Asset Management
Vikramaaditya is former Chief Transformation & Administration Officer for HSBC's global asset management business. He had responsibility for leading the global portfolio of business and regulatory change initiatives including global digital and infrastructure transformation. He also led the Global Operations and Administration functions focusing on delivery, first line risk activities and the optimisation of operating models for the global business. HSBC Asset Management is a full service asset manager with assets under management of over USD 600Bn and operations in 26 countries and territories across the world.
Vikram has over two decades of experience in the financial services sector across asset management and asset servicing businesses in UK and India. Vikram was earlier responsible for global business strategy for HSBC's asset management business and was CEO for HSBC's asset management business in India. Vikram has also led HSBC's Securities Services business in India. Vikram was also the non-executive Chairman of HSBC ETFs plc which oversees HSBC's global ETF fund range domiciled in Ireland.